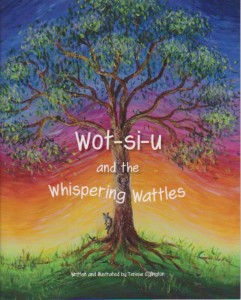 Written, illustrated and self-published, this special story was inspired by nature and the people in my life. Bursting with colour, this children's picture book was launched at Cobb and Co Museum and
the original artwork is currently on exhibition in the museum. Sharing my book with children and friends has been an extremely rewarding experience. It has certainly helped to inspire my students to write and illustrate their own stories.
My second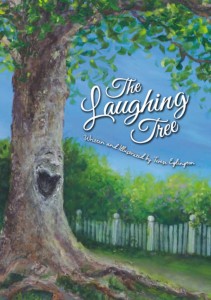 book, recently completed, is "The Laughing Tree". This is a tale of hope amidst despair; a reminder that we should not take the simple things in life for granted. Filled with contrast, "The Laughing Tree" is set to stir your emotions and leave you inspired by nature's resilience.
I wrote the story from a fleeting thought: 'He left behind a legacy; a tiny seed of hope'. From a seed of an idea sprouted a story and an idea that in our world of change, where there is loss, there is also hope. Where there is darkness, there is light. Where there is an ending, there is also a new beginning.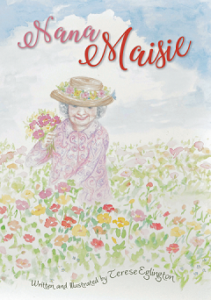 My third book, just launched, is titled 'Nana Maisie' and is dedicated to my nana, my mother and my daughter for the bond we all share and the love that has woven us together. Grandparents are special and Nana Maisie is no exception. This children's book is about the bond between a grandmother and her granddaughter. Nana Maisie's positive outlook and cheery disposition help her through her twilight years and the struggles that come with aging.
Poetry, another of my interests, has been a source of amusement for myself and entertainment for others. From jottings in journals to annual Christmas greetings, I have always created a poetic verse or two to remind me of life's special or significant moments and on occasion the urge to write is so important that I'll be madly scribbling down thoughts in the middle of the night, candle burning and words flowing like honey. Recent samples have been included in anthologies and SCOPE magazines, published by the Fellowship of Australian Writers (Qld) Inc.