I am a self-published author, primary school teacher, wife and mother of four. I was born in Gosford, NSW and spent most of my childhood years growing up in Valentine, Lake Macquarie. I distinctly remember exploring the bush trails and foreshores, appreciating the sounds, sensations and sights along the way. I am constantly drawn to nature and enjoy focussing on this in my stories, poetry and art. I completed my education and tertiary studies in Newcastle, NSW, before venturing to Melbourne, Wagga and Townsville. I finally settled in Toowoomba with my husband, David and our four children (who are now young adults).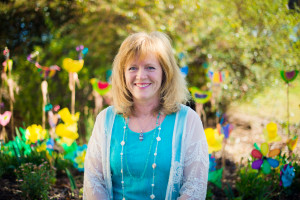 I have always been involved in teaching children in some form. My teaching career began in Newcastle, was put on hold while raising a family. I taught dance as a hobbyfor 15 years and re-established myself as a teacher for Education Queensland. In recent years, encouraged by my husband, family and friends, I have combined my passion for art, writing and working with children in my new venture as a children's book author, illustrator and publisher. My first book, Wot-si-u and the Whispering Wattles, was published in 2014 and the artwork is on display at the Cobb& Co Museum, Toowoomba. My second book, The Laughing Tree, is due to be launched this year. Several of my poems have been published in magazines and anthologies through the Fellowship of Australian Writers (Qld) Inc.
I love sharing my creativity with others and especially enjoy encouraging children to create using their wonderful imaginations.
"We are so lucky to be given talents to develop and gifts to share. There is always something new to learn and pass on to our children and I never tire of doing so."